Industrial
Polarity's high voltage systems support component testing and scientific research in a number of prestigious facilities around the world. Most are custom designed to meet exact customer requirements.
Polarity's offerings range from Low Noise High Voltage Test Machines and Solid State Modulators to Monitoring and Control Systems.
Polarity's engineers have extensive experience designing high voltage systems for TWT, Klystron, Magnetron, and CFA microwave amplifiers. The designs, which utilize the highest quality components, are optimized for long, maintenance-free, operating life with low manufacturing cost. We ensure our customers low acquisition and low life-cycle costs.
Featured Industrial Products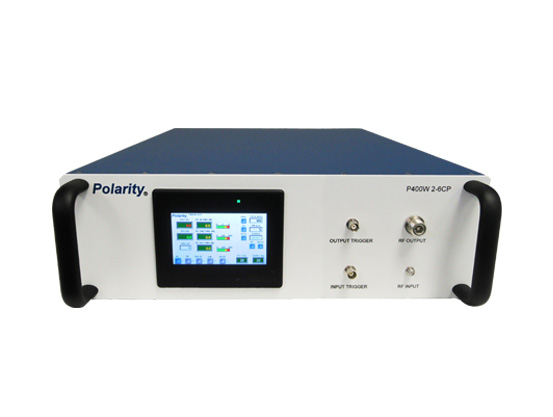 Polarity's new line of high power, broadband Solid State Power Amplifiers (SSPA) is designed for radar, EW, communications, test, and any application that requires capability for simultaneous power amplification. It is housed in an EIA compatible 3U height rack mountable chassis. The amplifier incorporates a wide input range AC – DC power supply, fan–forced convective […]