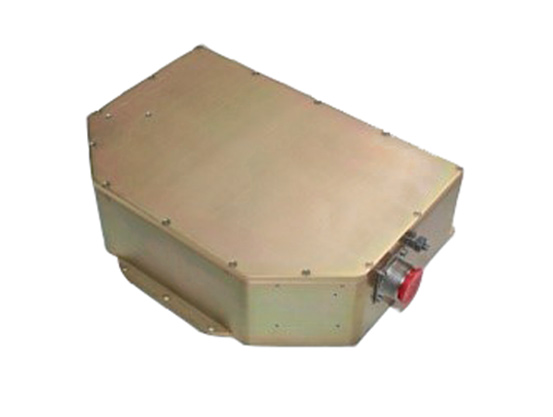 1000W Airborne TWT Power Supply
The POL1000WA is specifically designed to meet high altitude airborne applications greater than 50,000 ft. Polarity offers models suited for all major airborne platforms where size, weight, and performance are critical.
Outstanding thermal design ensures reliable operation to base plate temperatures of +85deg C. The POL1000WA offers a design with industry leading reliability and a design that ensures rugged performance that is unmatched.
High efficiency modern user multi-collector designs meet the demands of today's complex systems and offer the ability to effectively power manage increasingly challenging requirements for airborne communication and radar systems.
Optional features are a ultra high frequency grid modulator (1MHz), FE control switch, ultra low noise EMI/EMC, pulse droop compensation, ultra low pulse to pulse distortion, and a smaller lighter enclosure. Higher output power can be provided through optional liquid cooling. The communication protocol can be either serial RS485 or discrete control.
Power Supply Performance – 400Hz 3 Phase 115/200VAC
12 to 20KV cathode
1 to 4 collector designs
Temperature range: -40C to +85C
FE and grid modulator Design
Heater fast warm-up
10MHz sync input
Built-in Protection
High speed fault protection, <3us
Output arc detector input
Reverse power detection input
Additional Options
Airborne and hub mount enclosure
High speed modulator, 2MHz bursts
Air and conduction cooled models